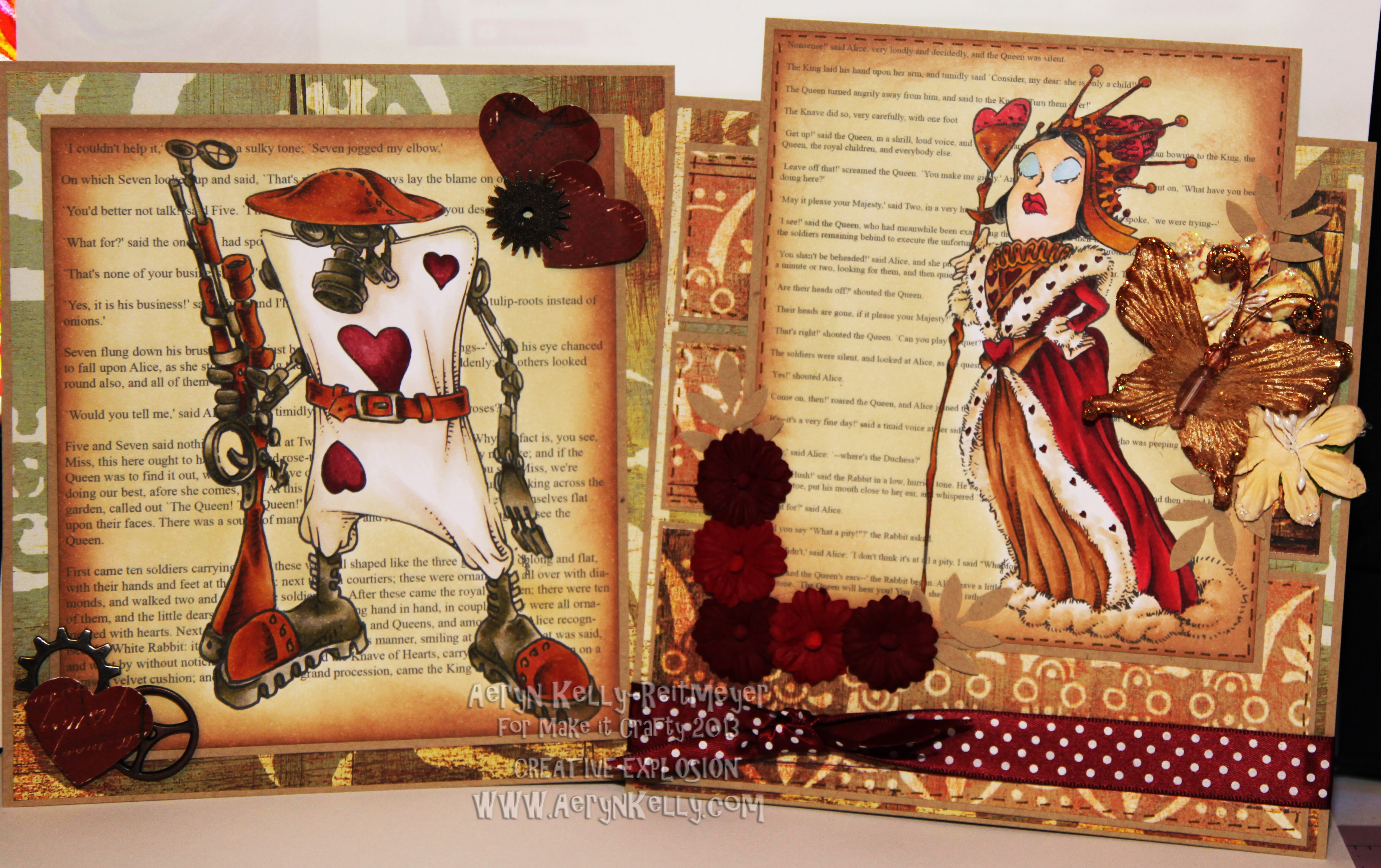 Hi, all! Aeryn here. We all know that Alice in Wonderland is a book as well as several movies. What I *didn't* know was how cool the new Make it Crafty images would look when paired *with* that book. It took Kay Louise Priest and her wonderful card using the Queen of Hearts to spark that thought in my head. For my cards I went in search of the book text online. It's now public domain, so the entire book is available for free. I copied some of the text, Chapter 9 I think, during the hedgehog croquet scene, and paired the text with my two chosen images.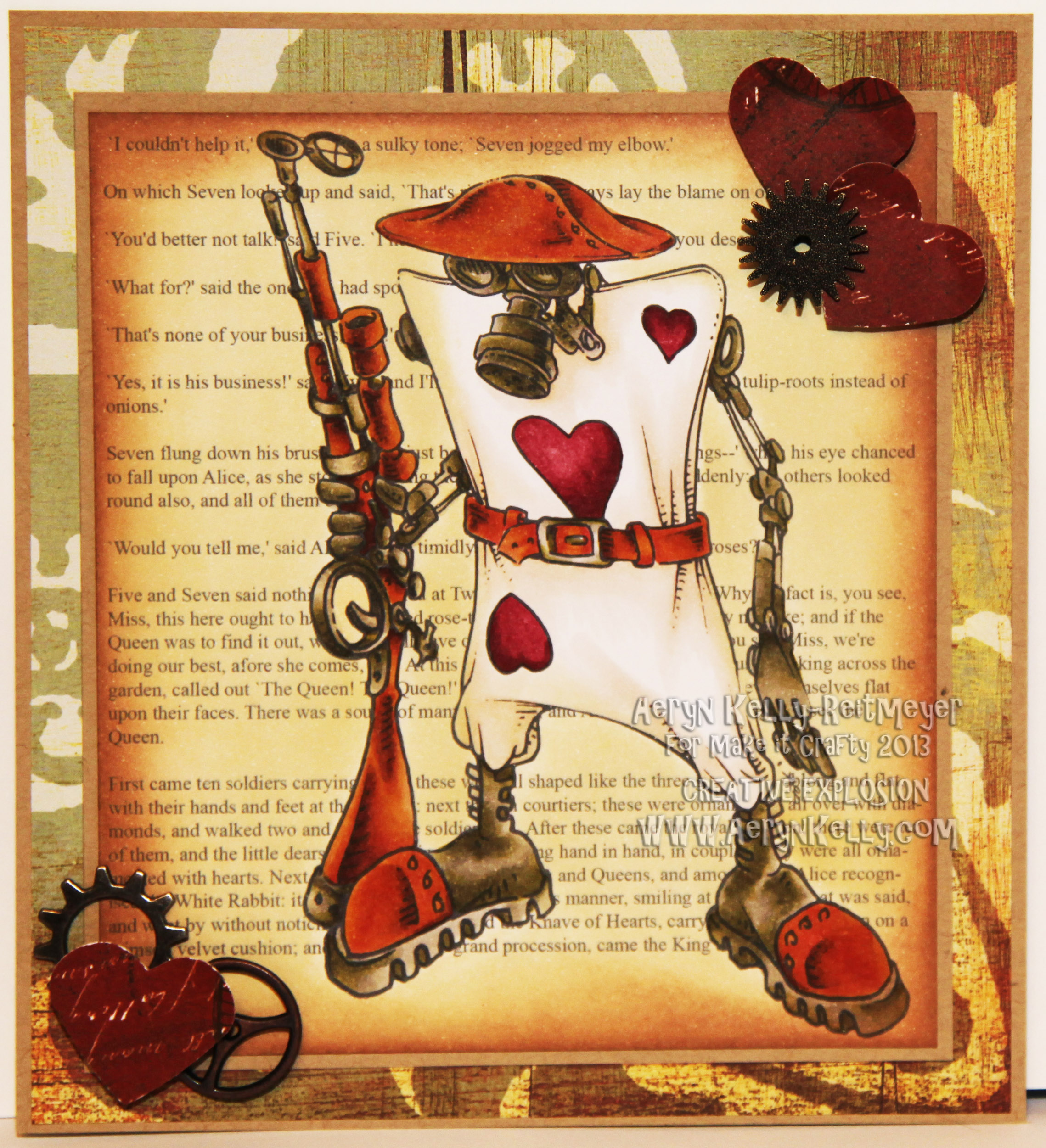 First I had to use the card soldier. I loved him the second I saw him. I like that he's a "tougher" rendition of the very fluffy version that Disney presented us with. Plus, as a Doctor Who fan, I have a soft spot for gas masks. I tried to colour him rusty. Dirty, rusted copper, and tarnished… whatever that metal that's normally silver is. Tin? Steel? Something like that. Either way, he's tarnished and messy. For both the cards I used my Tim Holtz Distress Inks (Antique Linen and Walnut Stain) to distress the Copic XPress-It paper before I coloured the images.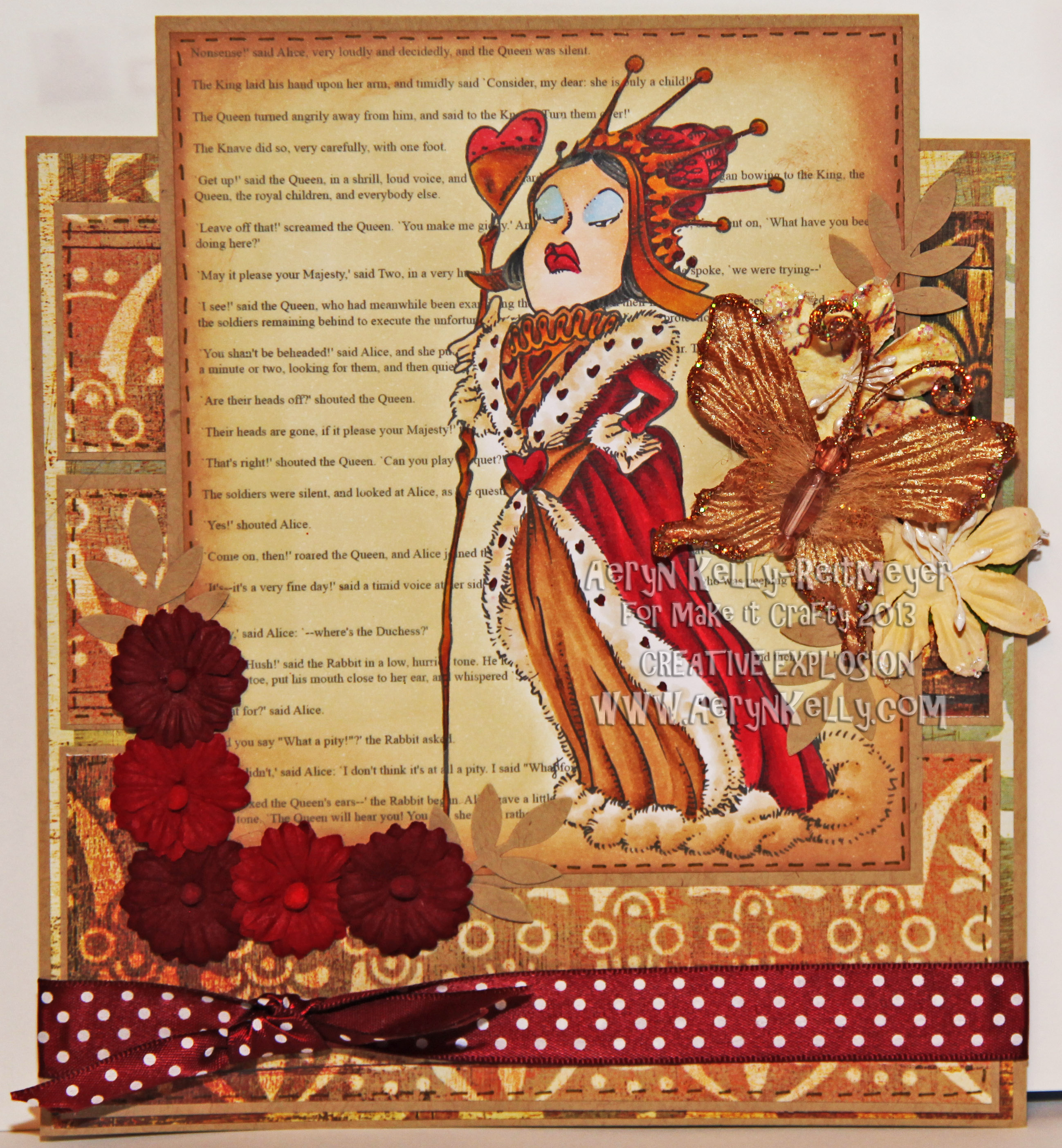 Secondly, since it was the Kay's version of the Queen that inspired me, I had to do her too. I wanted to keep her a bit tarnished, like her guard, but still regal. I used the same tarnished copper idea, as well as a brownish type of fur for her coat, and a sort of leather brown for her gown. She ended up with more text with her, so it's a bit smaller, but still readable.
I really hope you like my projects and will experiment with your digis and book text yourselves!
Stay Crafty!

Make it Crafty Images used: Card Guard Front and Queen of Hearts.

Print Friendly